Nutrition Lifestyles with Kim & Johane
Looking to learn more your own personal health? This podcast is designed to educate and excite conversations related to food, nutrition, and general wellness. Each Tuesday Kim and Johane discuss topics to energize and encourage you in your journey to a healthier physical, mental, and social well-being.
Are you an educator, dietetic intern, or new dietitian looking to sharpen didactic or professional skills? Choose from over 100 videos to enrich the studying process. Every other Friday, I release an evidenced-based academic YouTube video to help you become a proficient dietetic practitioner.
"The thing I like the most about Kim's videos is how knowledgeable and approachable she is. She makes it feel like she is there to support you! I have watched Kim's videos from the beginning of my internship, to studying for my RD exam, to finding my first job. She felt my virtual cheerleader!" 
– Rachel, RDN LD, Clinical and Community Dietitian, Minnesota State University, Mankato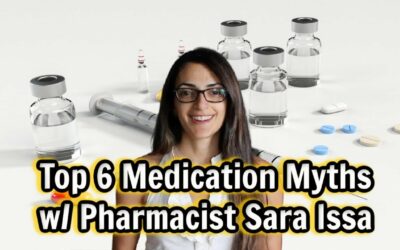 ICYMI pharmacists are not pill pushers, or salespeople, or drug dealers! They are here to help,...
read more